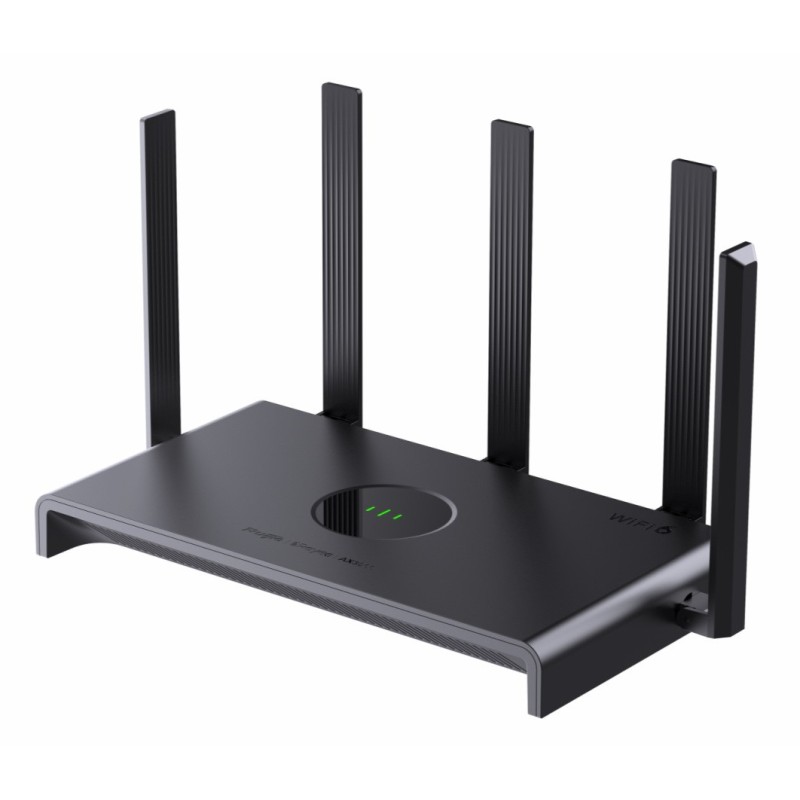  
Reyee RG-EW3000GX PRO 3000M WIFI6 Gigabit Wireless Mesh Router
Reyee RG-EW3000GX PRO 3000M Dual-band Gigabit Wireless Mesh Router มาตรฐาน WIFI6 802.11ax MU-MIMO เสาขนาดใหญ่ รับ-ส่ง WIFI ได้ระยะไกล 5x5dBi รองรับการทำ WIFI Mesh
ขยายสัญญาณ WIFI ให้ครอบคลุมในบ้านง่ายๆด้วย Reyee WIFI-MESH
คู่มือการ Config Mode MESH อุปกรณ์ Reyee Home Router
Review Ruijie Cloud ระบบ Managed & Monitor อุปกรณ์ Ruijie ผ่าน Cloud ฟรี
Reyee Series Implementation Cookbook (V1.2)
Ruijie Reyee RG-EW3000GX PRO Datasheet
Ruijie Reyee Home Wi-Fi Router User Manual ReyeeOS 1.220 (V1.0)
Reyee RG-EW3000GX PRO 3000M
Dual-band Gigabit Wireless Mesh Router มาตรฐาน WIFI6 802.11ax MU-MIMO เสาขนาดใหญ่ รับ-ส่ง WIFI ได้ระยะไกล 5x5dBi รองรับการทำ WIFI Mesh ง่ายเพียงกดปุ่มที่อุปกรณ์ Managed และ Monitor by Ruijie Cloud มาพร้อม Cloud License ตลอดชีพ
Product Specification

Basic

Dimensions (W×D×H)

260 mm × 140 mm × 30 mm (10.24 in. × 5.51 in. × 1.18 in. antennas not included)

Weight

0.48 kg (packages not included)

Wi-Fi Standards

Wi-Fi 6 (802.11ax)

MIMO

2.4 GHz, 2×2, MU-MIMO
5 GHz, 2×2, MU-MIMO

Max. Wi-Fi Speed

2.4 GHz: 574 Mbps
5 GHz: 2402 Mbps

Channel Width

2.4 GHz: Auto/20/40 MHz
5 GHz: Auto/20/40/80/160/MHz

Anttena

Antennas

5

Antennas Type

External Omnidirectional

Antenna Gain

2.4 GHz: 5 dBi
5 GHz: 5 dBi

WAN Port

1×10/100/1000 Base-T

LAN Ports

3×10/100/1000 Base-T

Power Supply

DC 12V/1.5A

Power Consumption

< 18 W

Frequency

Operation Frequency Bands

802.11b/g/n/ax: 2.400 GHz to 2.483 GHz
802.11a/n/ac: 5.150 GHz to 5.350 GHz
802.11a/n/ac/ax: 5.470 GHz to 5.725 GHz , 5.725 GHz to 5.850 GHz
country-specific restrictions apply

Transmit Power

General:
CE EIRP: ≤20dBm (2.4GHz)
≤27dBm (5GHz)
≤20dBm 2400~2483.5MHz(Bluetooth)

Receive Sensitivity

2.4 GHz:20MHz
802.11b: -91 dBm(1 Mbps)
802.11g: -91 dBm(6 Mbps), -72 dBm(54 Mbps)
802.11n: -90dBm(MCS0), -70 dBm(MCS7)

5 GHz:20MHz
802.11n: -85 dBm(MCS0), -67 dBm(MCS7)
802.11a: -89 dBm(6 Mbps), -72 dBm(54 Mbps)
802.11ac: -90dBm(MCS0), -63dBm(MCS8)
802.11ax: -88dBm(MCS0), -62dBm(MCS8), -58dBm(MCS11)

Operating Temperature

-10 °C to +40 °C (14 °F to 113 °F)

Wireless Feature

Wireless

OFDMA
MU-MIMO
BSS Coloring
Maximum Number of SSIDs 6
SSID Hiding
Band Steering
Guest Wi-Fi
WPA/WPA2/WPA3
Roaming Layer 2 Roaming
Blacklist

Reyee Mesh

Mesh Pairing by Hardware
Mesh Pairing by Mesh Button
Mesh Pairing by Eweb
Recommended Hop Count <5

Wireless

Wi-Fi Optimization
QoS (WMM)
Transmission Power Adjustment

Hardware

CPU MT7981
Flash 128 MB
RAM/SDRAM 256 MB
System LED Indicator
Reyee Mesh LED Indicator
Reyee Mesh Button
Reset Button

DC Connector Dimensions

Outer Diameter: 5.5 mm
Inner Diameter: 2.1 mm
Length: 9.5 mm
(Outer Diameter: 0.22 in. Inner Diameter: 0.08 in. Length: 0.37 in. )

WAN

Static IP
DHCP
PPPoE
Learning PPPoE Account & Password
VLAN Tagging

LAN

DHCP Server
Client List
Static IP Assignment
Port-Based Flow Control

Features

IPv6
DDNS
IPTV
Alarm
Diagnosis
UPnP
ARP Binding
Port Mapping
DMZ Host
Rate Limitation of Terminals
Hardware Acceleration
MAC Address Cloning
Cloud Management
Repeater Mode
WISP Mode

Security

PPTP VPN Server
PPTP VPN Client

System

Parental Control Time Schedule
Protect TCP Flood Attacks

System

Default Access/Password 192.168.110.1 No Password Required by Default
URL Access
Local Upgrade
Online Upgrade
APP Upgrade
Syslog
Backup
Factory Reset

ประกัน

3 ปี
RG-EW3000GX PRO AX3000 Dual-band Gaming Router
RG-EW3000GX PRO is not only a cost-effective Wi-Fi 6 home router, but also can be used as a gaming router, with a variety of eSports functions for you to explore!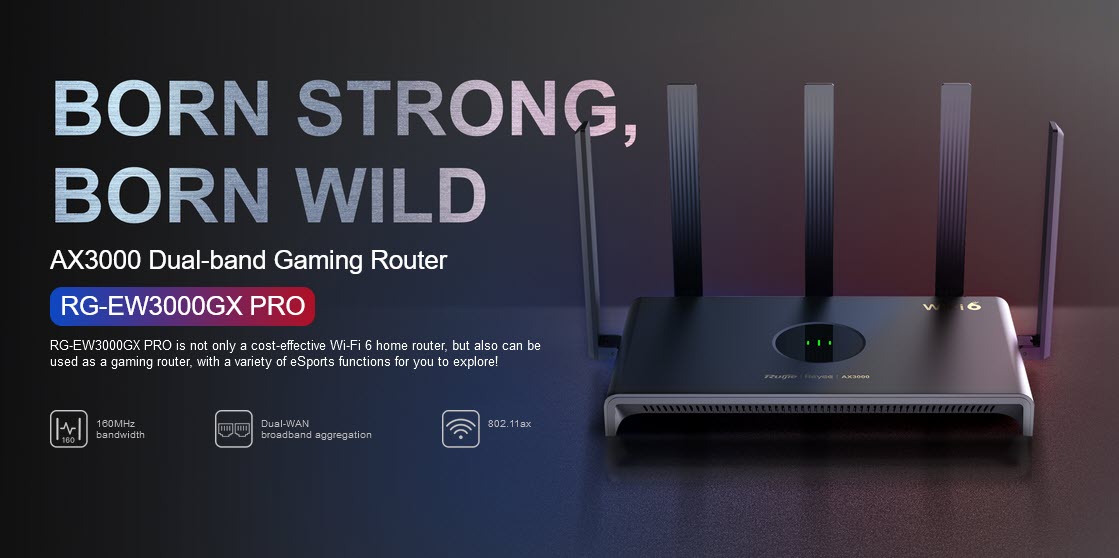 RG-EW3000GX PRO 2X Capacity, 3X Faster
Ultra-fast Wi-Fi 6 design with 160MHz channel and a concurrent data rate of up to 3000 Mbps. Two 1 Gbps broadband connections with a combined rate of up to 1.6 Gbps. With MU-MIMO and BSS coloring technology, all your devices get their fair share of WiFi bandwidth.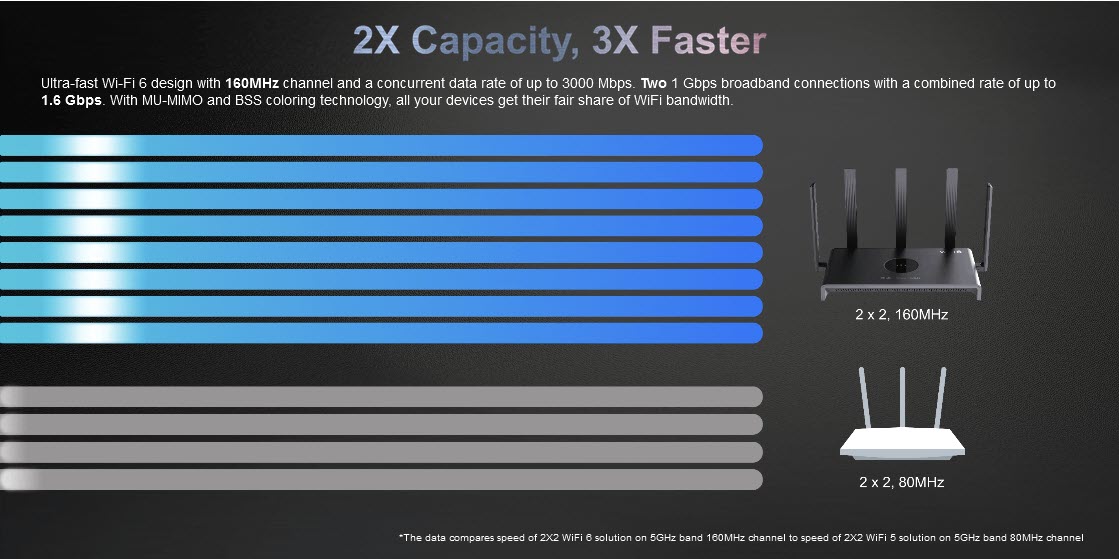 RG-EW3000GX PRO features WAN Aggregation
resulting in Ultra Gigabit Wired Speed. You can enjoy 2 Gbps wired speeds from your modem all the way to your PC and gaming console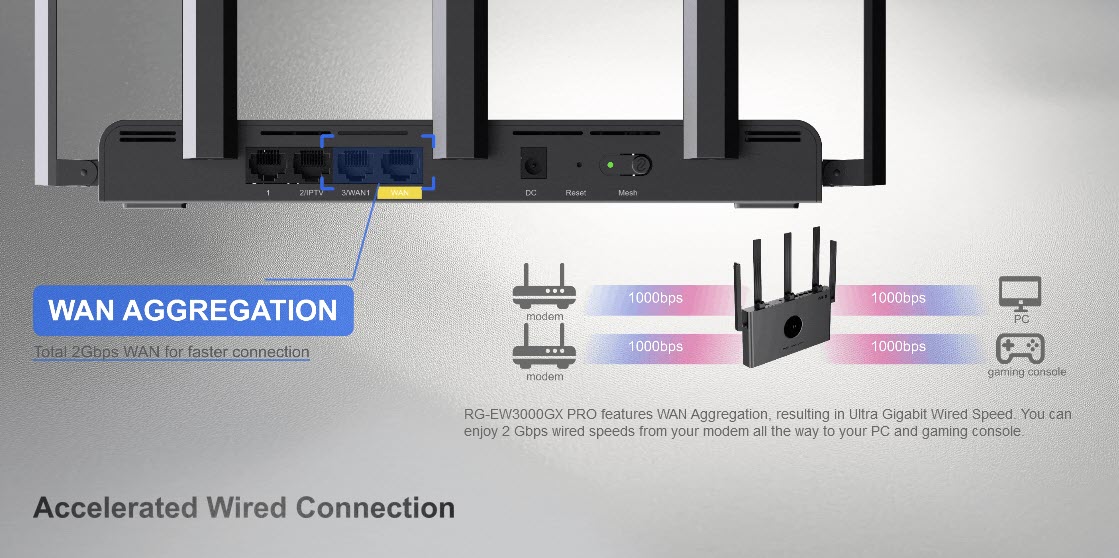 RG-EW3000GX PRO Lag-free gaming experience while
Downloading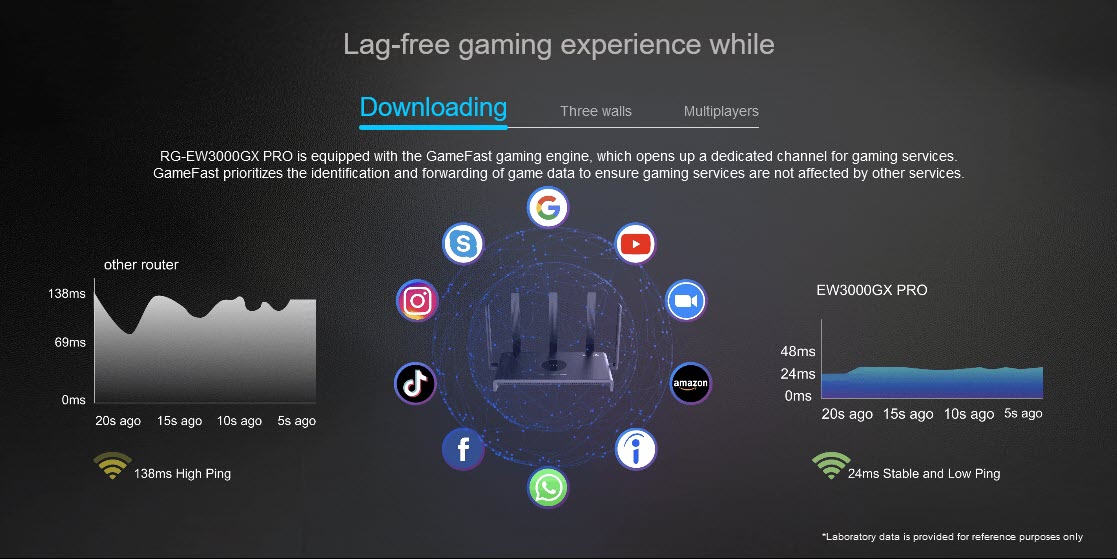 Three walls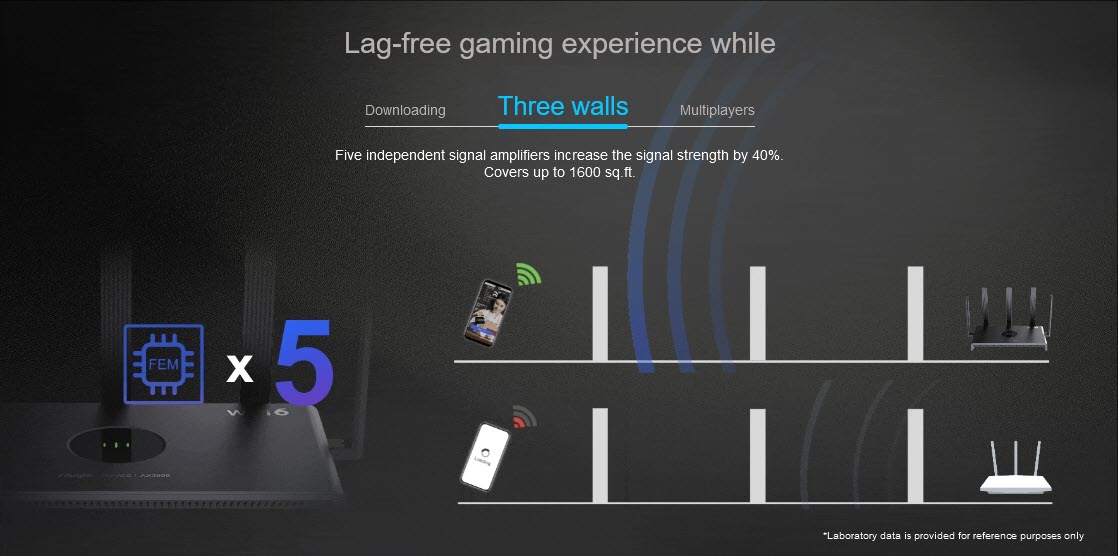 Multiplayers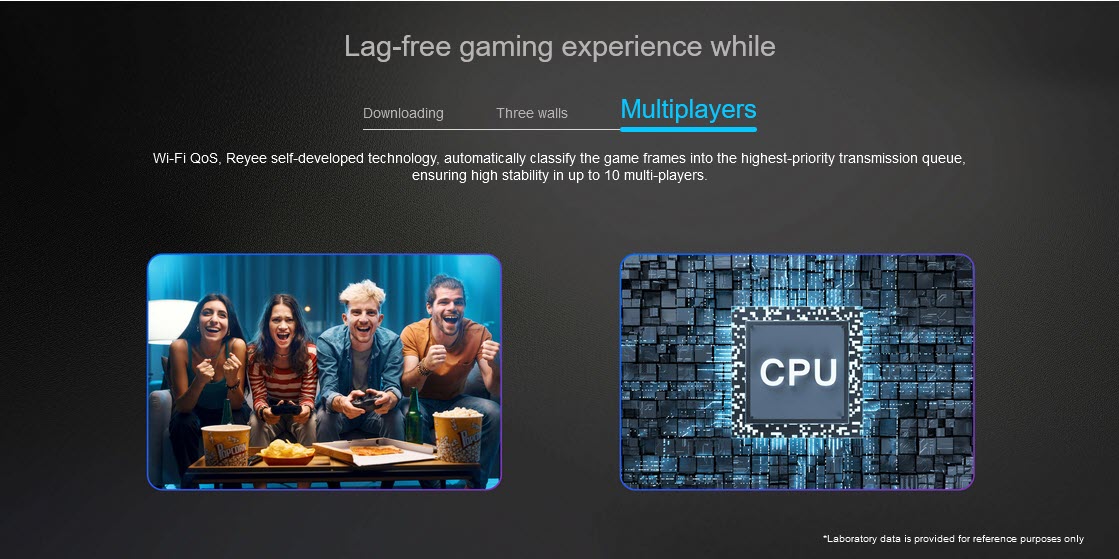 RG-EW3000GX PRO Mix & Match, Click & Mesh All by Reyee MESH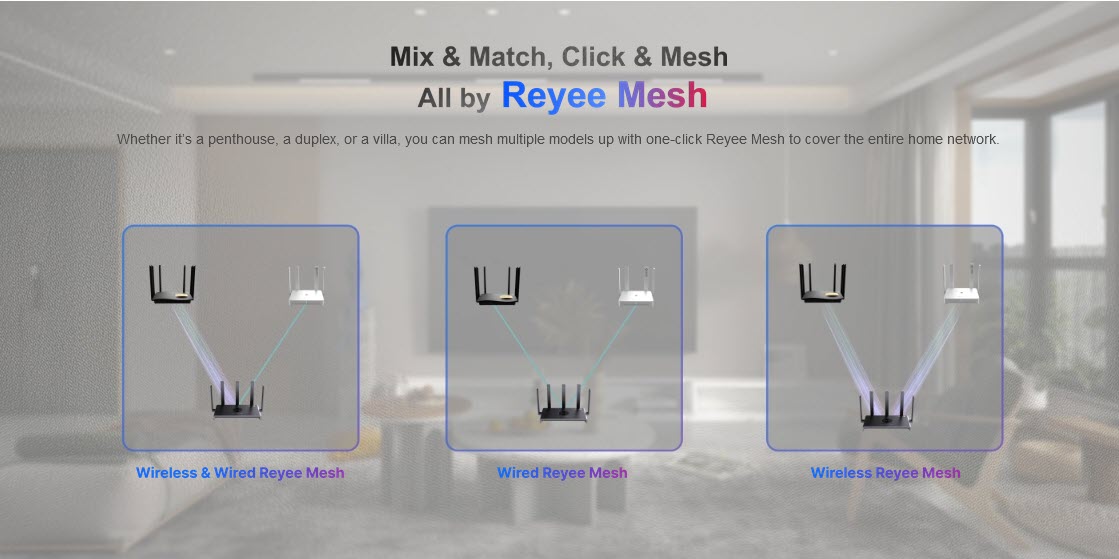 Advanced functions make your network
Simpler

Safer

Agiler

Take Control of Your Home Network at Fingertips
Set up your home network in Reyee Router App in two minutes. More Life-time Free functions are waiting for you to Explore, Experience, Expect.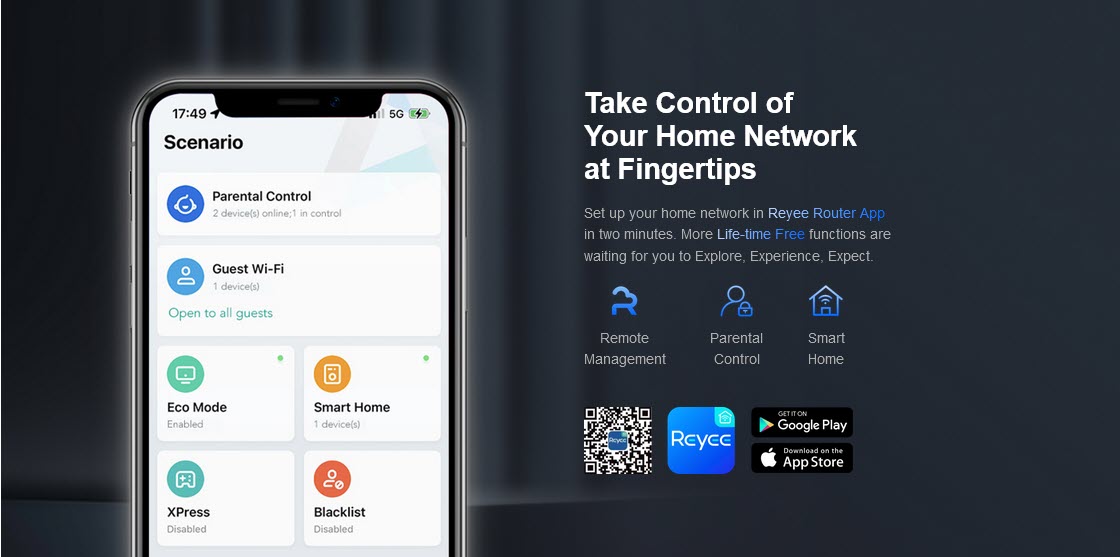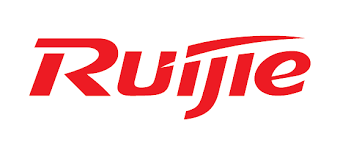 Data sheet
ลักษณะงาน Wireless

กระจายสัญญาณ WIFI

ความเร็ว มาตรฐาน WIFI

WIFI-6 (ax) 1.7Gbps+

ย่านความถี่

Dual-Band 2.4/5GHz

รองรับ Controller

Cloud Controller
รับติดตั้ง , Setup ระบบเชื่อมต่อเครือข่ายระหว่างสาขาด้วย VPN Site To Stite

รายละเอียดการทำ VPN https://sysnetcenter.com/news/post/how-to-network-vpn


Setup ง่าย ไม่ยุ่งยาก, รองรับ Dynamic DNS




รองรับการทำ VPN ผ่านเครือข่าย 4G LTE (ฝั่ง สาขา)

กรณีที่ซื้ออุปกรณ์ VPN Router กับทางร้าน ทางร้านบริการ Config ให้ฟรี ตามเงื่อนไขที่ตกลง แต่จะไม่ Support ในส่วนอุปกรณ์ที่ต่อพ่วง เช่น PC, Server อุปกรณ์ Network อื่นๆ ถ้าต้องการให้ทางร้าน Support ทั้งระบบ ทางร้านมีทีมแนะนำติดตั้งและดูแลให้ครับ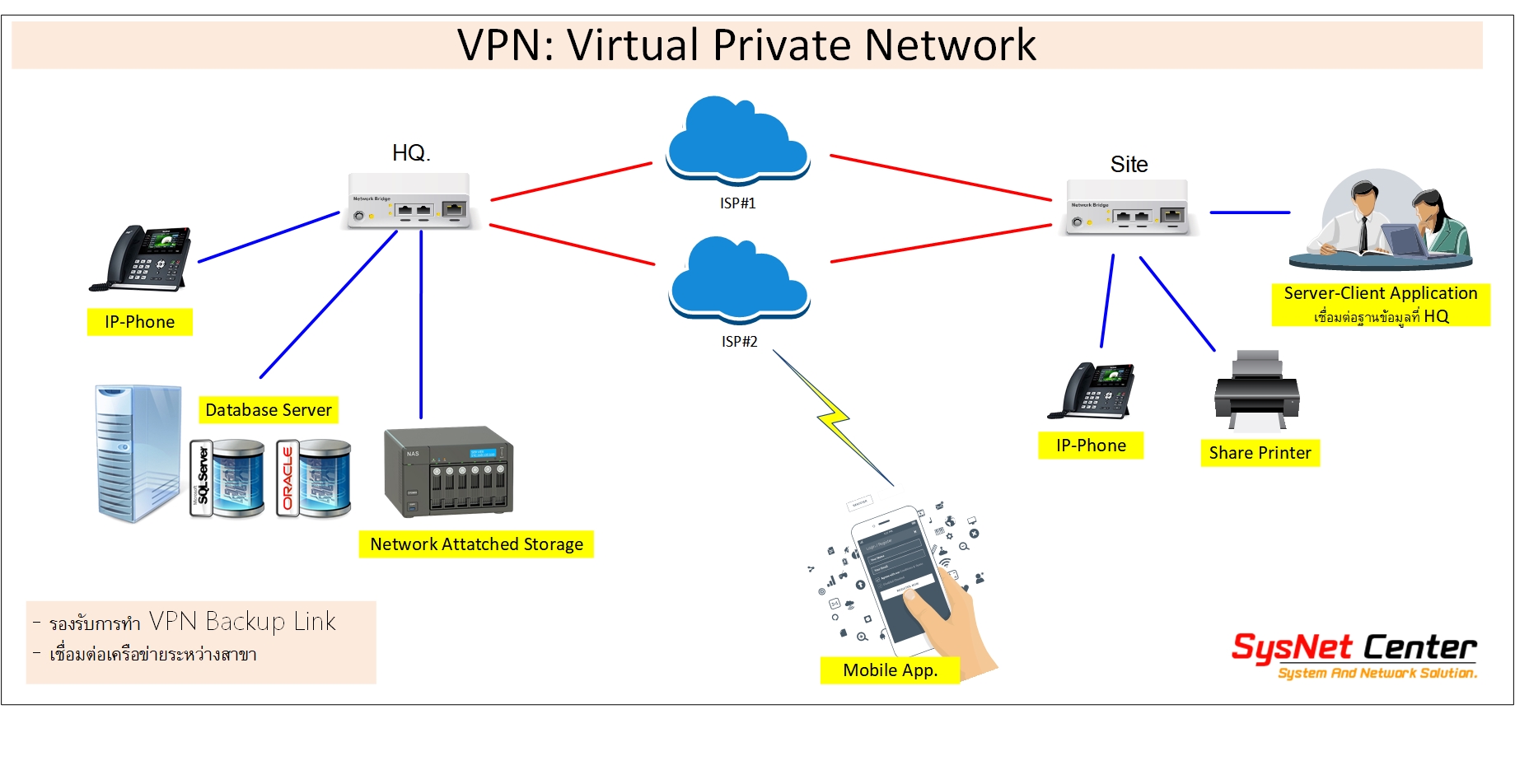 ระบบจะทำการเชื่อมวง Network แต่ละสาขาเข้าด้วยกัน สามารถ Share File, Printer, Database, VOIP
Share File / Printer ระหว่างสาขา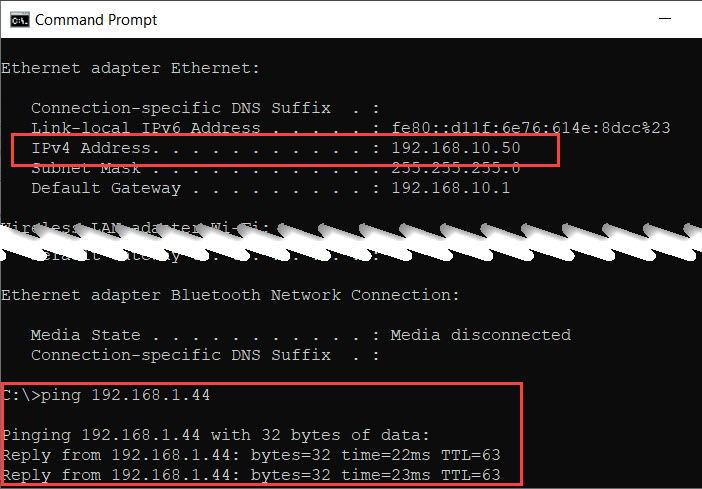 โทรศัพท์ระหว่างสาขาหากันฟรีด้วย VOIP ผ่าน VPN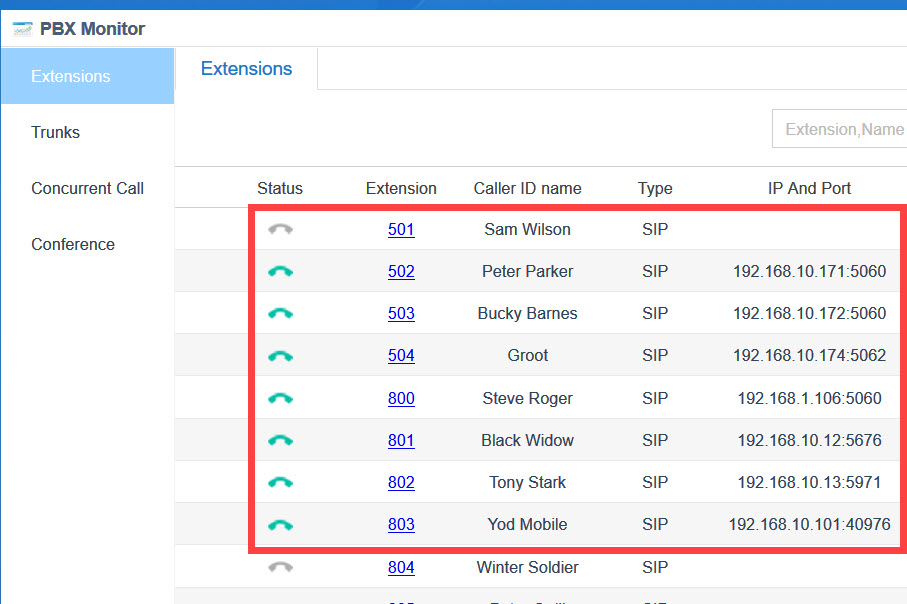 เชื่อมต่อฐานข้อมูลที่เป็น RDBMS เช่น MS SQL, Oracle, MySQL ได้ง่าย โดยการสร้าง Connection String ชี้ไปที่ Databse Server ได้เลย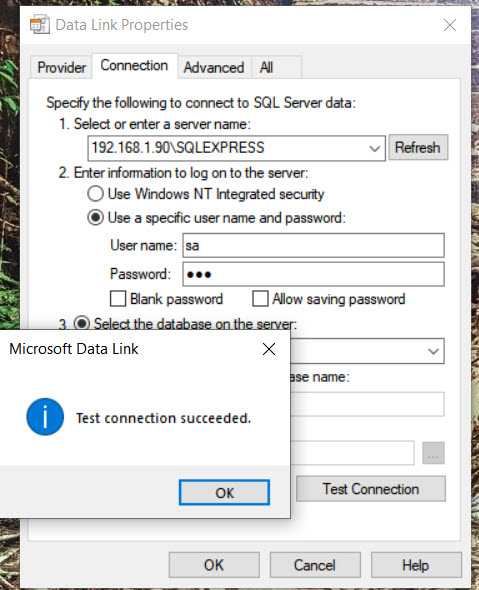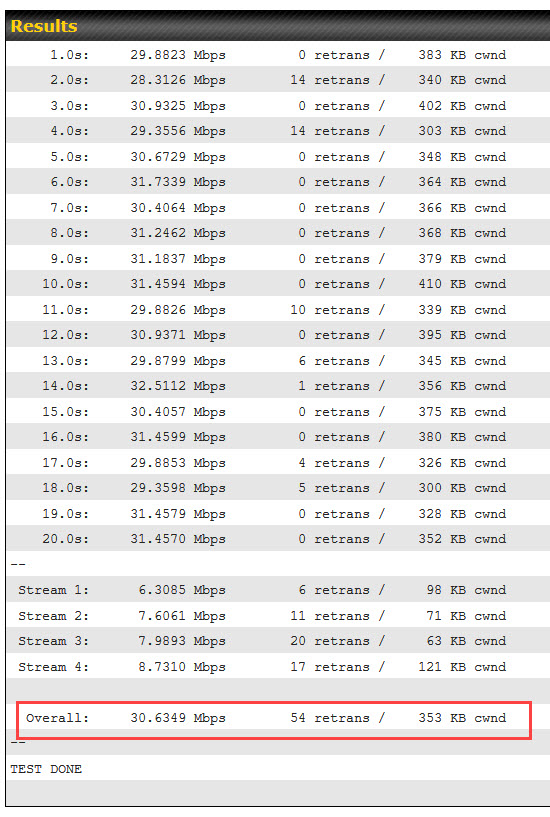 ทดสอบ Performance 100 Concurents Video Streaming และ ประสิทธิภาพในการทำ Roaming
Ruijie Ultra-high density Wi-Fi project with 1000 unit Smart Phone
Ruijie Wi Fi 6 Killer AP820 LV2 Unbox & Speedtest 762/912 Mbps
Ruijie Cloud: Perfect Network Solution For SME
Ruijie Cloud Site Survey Planner (SSP) Overview
Ruijie AP Quick Provisioning
Ruijie Cloud Deployment Quick Start
ตารางเปรียบเทียบ ระหว่างอุปกรณ์ Ruijie VS Reyee


Feature

Ruijie Enterprise

Reyee

Ruijie Cloud

Support

Support

Mobile App
(รองรับ iOS และ Android)

Support

Support

Review Ruijie Cloud ระบบ Managed & Monitor อุปกรณ์ Ruijie ผ่าน Cloud

Presales Tools
(ระบบการขาย เช่น BOM, การคำนวนกำลังไฟ POE, Report)

Support

Support

Fast Provisioning
(การเพิ่มอุปกรณ์ขึ้น Cloud))

Scan QR-code Device
Cloud Config Sync

Self-organizing network (SON)
Scan QR-code Device

Monitoring & Alarm

Support

Support

Device Management

Additional:
RRM
Web CLI
Telnet/SSH
Configuration Mgmt (Backup/Restore)

Basic
Web Config
Cloud Config

Gateway Management

WAN Load Balance
Block Web
Block Bittorrent
App/Web Control L7 Filter
L7 DPI Analysis
App Cache
Sub-Interface VLAN (802.1Q)
VPN L2TP, PPTP, IPSecs
Bandwidth Management
ACL
EWeb Tunnel (Remote Config ผ่าน Cloud)


WAN Load Balance
Block Web
Block Bittorrent
Sub-Interface VLAN (802.1Q)
VPN L2TP, PPTP, IPSecs
Bandwidth Management
ACL
NO-IP, DDNS
EWeb Tunnel (Remote Config ผ่าน Cloud)


Gateway Authen

Local Authen (Captive Portal)
Sync with Cloud Auth (Captive Portal)
Web Audit (เก็บ Log การเข้า Website)


Local Authen (Captive Portal)
Sync with Cloud Auth (Captive Portal)
QR-Code Auth

Review Ruijie RG-EG3230/RG-EG3250 Loadbalance Gateway
Review Reyee Gateway RG-EG210G-E แบบ Full Test

Multi-tenant
รองรับการจัดการ Project จากหลาย Account

Support

Support

Scenario-based
Config Wizard

N/A

Support (App)

Wireless

Standard

WIFI 4 (n)
WIFI 5 (ac)
WIFI 5 Wave2 (ac)
WIFI 6 (ax)

WIFI 5 Wave2 (ac)
WIFI 6 (ax)

Capacity

Max Client 1024 (Wi-Fi 6)

Max Client 128

WLAN Auth

802.1x Auth
PPSK
Customized Captive Portal
Voucher, Account, Facebook, SMS OTP

PSK/WPA2
Basic Captive-Portal (ต้องใช้ร่วมกับ Ruijie/Reyee Gateway)


Review Ruijie Cloud WIFI Authentication ระบบ Login เข้าใช้งาน Internet

WLAN Features

L2/L3 Roaming
Adv CLI script configuration
WIDS(Rogue AP detection)
Wireless Radio Analytics (RRM)
Location tracking (LBS)
Bluetooth (BLE) support
Speed Limit Per Client
Speed Limit Per SSID

L2 Roaming
Wireless Load Balance
Basic Feature

WLAN Controller
(Appliances)

Yes
RG-WS6000 Series (upto 6400 AP)

Yes
RG-NBC Series (up to 500 AP)

Switches

Capacity

Chassis model option (upto 48 10GE)

Box Switches model (upto 24GE +10G uplink

L2

IGMP Snooping
MSTP
LACP VLAN
Link Aggregate (LACP)
SuperVlan
VoiceVlan
ACL
DHCP Snooping
Port Isolate

VLAN
Link Aggregate (Static)
ACL
DHCP Snnoping
Port Isolate

L3

IPv6, RIP, OSPF, PBR, VRRP

N/A<

Security / Availability

802.1x, CPP/NFPP, REUP, VSU

N/A

Management

Managed with Web & CLI (Console port), SSH, SNMP

Web Smart Managed & Unmanaged
ตารางเปรียบเทียบข้อมูล
Reyee RG-
RAP S
eries Access Point
Model
สัญญาณครอบคลุม
จำนวน Clients ที่แนะนำ
มาตรฐาน WIFI

802.11b/g/n/ac

802.11b/g/n/ac

802.11ac wave2
802.11a/b/g/n

802.11ac wave2, wave1
802.11a/b/g/n

802.11ax
802.11ac wave2
802.11a/b/g/n

802.11ax
802.11ac wave2 802.11a/b/g/n

ความเร็วสูงสุด (2.4GHz)
ความเร็วสูงสุด
(5GHz)
กำลังส่งสูงสุด
(2.4G)
กำลังส่งสูงสุด
(5G)
จำนวน SSID

Spatial Streams

2.4G: 2x2 MIMO
5G: 2x2 MIMO

2.4G 2x2MIMO
5G 2x2MIMO

2.4G 2x2MIMO
5G 2x2MIMO

2.4G 2x2MIMO
5G 2x2MIMO

2.4G 2x2MIMO
5G 2x2MIMO

2.4G 4x4 MIMO
5G 4x4 MIMO

Antenna

PCB antenna

PF antenna
2.4G: 2dBi
5G: 2dBi

Array antennas 2.4G: 2dBi
5G: 2dBi

Array antennas
2.4G: 2dBi
5G: 2dBi

Internal antennas 2.4G: 3dBi
5G: 3dBi

Internal antennas 2.4G: 3dBi
5G: 3dBi

Service Ports

Front:
1 Port 10/100Mbps Ethernet port

Rear:
1 Port 10/100Mbps, Support PoE

Front:
4 Port 10/100/1000 Mbps
LAN1 port supports 802.3af PoE

Rear:
1 Port 10/100/1000Mbps

2 Port 10/100 Mbps PoE/LAN1 port supports PoE

2 Port 10/100/1000 Mbps
PoE/LAN1 port supports PoE

2 Port 10/100/1000 Mbps
PoE/LAN1 port supports PoE

1 Port 10/100/1000M/2.5G supports PoE;

1 Port 10/100/1000Mbps

SON Number
Power Supply

PoE 803.1af

PoE 803.1af

PoE 803.1af
DC 12V 1.5A

PoE 803.1af
DC 12V 1.5A

PoE 803.1at
DC 12V 1.5A

PoE 803.1at
DC 12V 1.5A

Port Aggregation
VLAN
Port Base VLAN

Support

Support

Not Support

Not Support

Not Support

Not Support

DHCP Snooping
ARP Check
IP Source Guard
LLDP

Not Support

Static ARP Bind

Support

ARP Proxy

Support

Ping

Support

Traceroute

Support

NAT

Support

Static Route

Not Support

DHCP Server

Support

Telnet

Not Support

SSH

Not Support

รองรับการจัดการผ่าน Ruijie Cloud

Support

รองรับการจัดการผ่าน Ruijie Cloud APP

Support

802.1x

Not Support

PPPoE
Same SSID with differnet VLAN
Same VLAN with differnet SSID
L2 Roaming
L3 Roaming

Support

Global whitelist/blacklist

Support

SSID-based whitelist/blacklist

Support

Wireless bridge

Not Support

PoE Out

Not Support